Microsoft 365: Features
We no longer offer Microsoft Office 365 products at this time. If you have already purchased Microsoft Office 365, you may continue to manage your subscription through the Customer Portal. If you are looking for a professional email solution, Google Workspace is an excellent alternative for a professional email and provides a full suite of productivity and communication tools.
What is Microsoft 365?
Microsoft 365 offers cloud-based versions of your favorite Microsoft products, including Outlook, Excel, and Skype. No more downloads, no cumbersome installation, or software patches. With Microsoft 365, you are always up to date.
Microsoft 365 has everything you need: business email, calendar, instant messaging, HD video conferencing, and file sharing. You can also connect and synchronize your files across your other devices. All that you have are safe, secured, and within your reach.  

Other Microsoft 365 Features include:

Matching Email and Domain
Having a custom domain name email is essential to ensure your business looks as professional as possible. It provides an excellent impression for you and your company, and it gives a hint of what your company is about since most of the domain names for businesses are their business names, too. It's like selling your company right off the bat.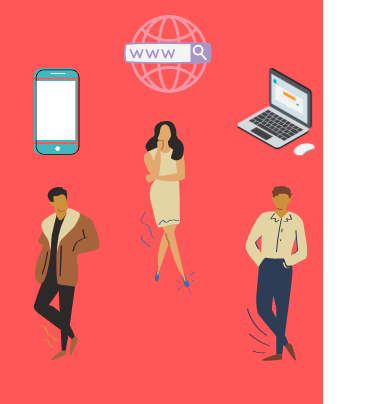 Access Microsoft 365 from anywhere
Access your Microsoft 365 email from any web browser or mobile device using our web-based email provider. Even if you're on the go, we got you! Accessible means of communicating using any mobile devices like smartphones and computers or laptops, too.


Stay Secured and Protected
Defend yourself against incoming malware and spam with frequently updated filters from Microsoft. Making sure that you are protected from spamming and malware has always been one of our top priorities. Enjoy safe communication, at all times, at a low cost!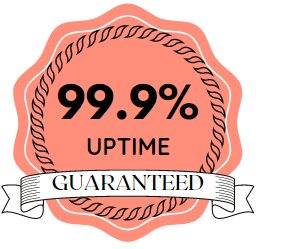 Guaranteed Uptime
Your domain email address will always be up and running when you need it, with our 99.9% uptime. We know that email is one of your accessible means of communicating with your clients, and nobody wants downtime for it. We monitor our server 24/7 to make sure that your emails are working any time of the day and any time you need them, too. 
Want to set up your Microsoft 365 or know more about the packages, features, and benefits? Simply click this
link
.